Homeless Board Plans Middle School Outreach in the New Year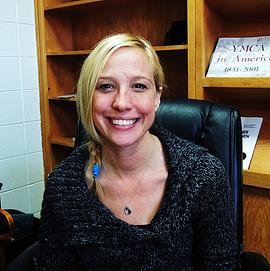 By Bob Balgemann
Reporter
BELVIDERE – The Boone County Homeless Project Board of Directors has a new chairperson in Jennifer Jacky and a new vice chair in Shannon Hansen.
A change in leadership often can lead to fresh ideas and one of the projects Jacky wants to begin is to "look at the causes of homelessness."
Part of that effort will be reaching out to eighth-grade students at Belvidere South and Belvidere Central middle schools with a "reality check" type of program. It will begin early in the new year and last six weeks, in one-hour sessions.
The sessions will include going over basic living skills. While many have an idea of the kind of lifestyle they would like to lead as adults, this program will get specific about how much money they would have to make in order to achieve that goal. And jobs. There will be a career inventory that shows what kind of money is paid for the different vocations and what it would take to get there.
There will be a section on housing, the various types and the cost. The benefits of owning a home as opposed to renting will be discussed. The importance of budgeting, and staying on track, will be part of it as will credit and banking.
Additionally, there will be a focus on the impact of credit reports on so many areas of life. How far-reaching can it be for people who don't pay their bills?
There are other aspects of adult life will be explored as the program comes to a close.
"The goal is to get them thinking about these things," said Jacky, who is executive director of the Belvidere Family YMCA.
This program was a result of brainstorming among members of the homeless board. It will serve as an advance to the career expo, which will be held during their freshman year at either Belvidere or Belvidere North High School.
It is a pilot for Belvidere Community Unit School District 100 and may be included in North Boone Community Unit School District 200 next year.
"The idea is to educate kids (about homelessness) at an earlier age," she said. "They may not be exposed to this home. This will help them become more aware of what's out there. A lot of them want to know."
"Shannon and I believe in the educational side (of homelessness) and want to reach out to youth," she added.
Children are an important part of her job at the YMCA. That also goes for Hansen, who is communications director for District 100 and runs the community cupboard food pantry on East Avenue, adjacent to Belvidere High School.
While homelessness is not a big issue in Districts 100 and 200, there are some students who don't have a place they can consistently call home.
As of Dec. 15, 2014, there were 28 students enrolled in District 100, who fit the definition of being homeless, and 15 in District 200. That is a decrease from Dec. 15, 2013, when there were 41 homeless at District 100 schools and 17 in District 200.