Rockford man charged with Criminal Sexual Abuse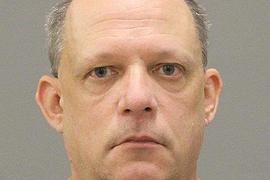 WINNEBAGO COUNTY – Winnebago County State's Attorney Joe Bruscato announces that David Seaton, 51, has been charged with Aggravated Criminal Sexual Abuse.
The charges stem from an investigation into inappropriate contact David Seaton had with a child under the age of 13. Seaton is a former Auxiliary Police Officer for the City of Freeport.
Mr. Seaton's wife has owned and operated an at-home daycare called Pam's Daycare.
Aggravated Criminal Sex Abuse is a Class 2 Felony that is punishable by a sentence of 3-7 years in the Illinois Dept. of Corrections or Probation followed by Mandatory Supervised Release.
Seaton is scheduled to be in court Feb. 4 at 9 a.m. in front of the Honorable Judge John Truitt.
The charges are merely accusations and the defendant is presumed innocent until or unless proven guilty in a court of law.