Dr. Cates celebrates 30 years of chiropractic service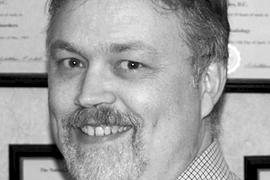 OGLE COUNTY – Dr. Jeffrey Cates and the Oregon Chiropractic Clinic are celebrating 30 years of service in Oregon, IL. Dr. Cates grew up in Byron, and graduated from Byron High School. He graduated from Palmer College of Chiropractic in 1983 after which he studied and practiced in Scandinavia. He returned home and established the Oregon Chiropractic Clinic in 1985. He continued his training in orthopedics and neurology at the National College of Chiropractic and obtained board certification as an orthopedist. Dr. Cates also studies at Lynn University and the Miami School of Medicine where he completed a master's degree in biomechanical trauma. Dr. Cates also has additional board certification as a chiropractic and medical consultant.
Dr. Cates is a nationally recognized contributor and author of practice guidelines and several scientific journal papers. He also is a contributing author to the Council on Chiropractic Guidelines and Practice Parameters' Best Practice Document. He is a member of the West Hartford Group, a prestigious think-tank consisting of some of North America's top chiropractic physicians.