Ready… Set… Grow at the 2015 Gardening Day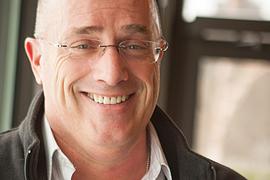 DIXON – Top of FormAdd a "spring" to your step at the 2015 Ready… Set…Grow gardening workshop, on Saturday, March 14 from 8 a.m. to 3 p.m. at Sauk Valley Community College in Dixon. Join the Master Gardeners of Carroll, Lee, Ogle, and Whiteside counties in cooperation with Sauk Valley Community College for this one-day event offering information about various aspects of home gardening.
Fifteen different workshops ranging from square foot gardening to creating stepping stones are offered to participants. During three different sessions, participants can choose to attend workshops about many different topics.
The fee for this program is $40, and registrations will be accepted until March 10.
The symposium includes:
* Choice of 15 different workshops
* Exhibit Hall with unique gardening items for purchase
* Master Gardener Q&A Help Desk
* Continental breakfast and buffet lunch
* Door prizes
* Keynote Address: "Four-Star Plants" by Richard Hawke, Chicago Botanic Garden
* Demonstrations during breaks between sessions
Richard Hawke is the plant evaluation manager at the Chicago Botanic Garden, and is responsible for the comparative evaluation of over 1200 taxa of perennials, vines, shrubs, and small trees, including the oversight of a 16,000 sq. ft. green roof trial.
He is the author of Plant Evaluation Notes, writes for numerous horticulture publications, is a contributing editor for Fine Gardening, and teaches and lectures frequently. Richard received the Perennial Plant Association's Academic Award for teaching excellence in 2005. The Garden's Plant Evaluation Program has been recommending superior garden plants to home gardeners and the green industry since 1989. Richard will present a variety of four-star plants, including new selections and old favorites, from over 25 years of comparative trials.
Sessions will be filled on a first come, first served basis. Extension reserves the right to refuse registrations received at any time if numbers exceed room capacity. For more information about Ready . . . Set . . . Grow… and other Master Gardener programs, please call the Ogle County Extension office at 815-732-2191.
Register online at: https://web.extension.illinois.edu/registration/?RegistrationID=11579 or call the Ogle County Extension office at 815-732-2191.