Plenty of reasons to vote in Tuesday's consolidated election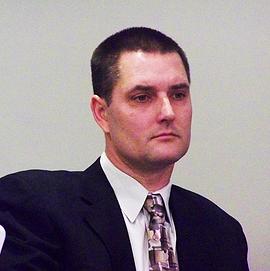 By Bob Balgemann
Reporter
BOONE COUNTY – There are no attention-getting offices to be filled in Tuesday's consolidated election. Typically, fewer than 20 percent of the registered voters go to the polls.
But there are plenty of reasons for Boone County voters to turn out this Tuesday.
One of those reasons is at the very end of the somewhat lengthy b allot. That is a non-binding referendum that will tell North Boone Community Unit School District 200 board members of voters want them to spend school facilities sales tax proceeds to build a new athletic stadium and track at the high school.
This is a $4.5-million project designed to replace facilities that were constructed in 1957. The school board could decide as early as May 4 whether to sell the bonds needed to pay for the improvements.
Beyond that, a number of seats on village boards, the Belvidere City Council and the county's two school districts are on the ballot.
In the city of Belvidere, aldermen will be elected in five wards.
In Ward 1, incumbent Independent Clayton Stevens is being challenged by a former alderman, Democrat Andrew Racz,  and newcomer A.M. "Marty" Mast, an Independent.
Incumbent Republican Daniel Snow is unopposed for another full, four-year term while Daniel N. Arevald. also a Republican, is the only candidate for an unexpired, two-year term.
There are two candidates for the Ward 3 seat being vacated by Karen Schrader, who is not seeking re-election. They are Republican Wendy Frank and Independent Daniel Hulina.
In Ward 4, incumbent Republican Ronald Brooks is unopposed for re-election.
And in Ward 5, the candidates for one seat are former Alderman Mark Sanderson, a Republican, and Independent John Sanders.
There are four vacancies in the village of Caledonia but only two candidates. They are incumbents Marcia Miller and Michael Pfaffinger, both Independents.
The village of Capron has one race with incumbent Kenneth Hawes, Elizabeth Kopacz and Steven Cavaliere, all Independents, running for two, four-year terms.
In addition, incumbent Nancy Jones is the only candidate for the two-year, unexpired term of Josephine Cavaliere, who was appointed village president in place of Ken Grzybowski, who resigned when he moved out of the village.
Cherry Valley has four candidates for three seats on the village board. They are incumbents Stephen Appell and Sally Hollembeak, former board member Scott Kramer and newcomer Jeffrey Fustin, all Independents.
There will be at least one new member of the Poplar Grove Village Board as eight-year Trustee Bob Fry is not seeking re-election. Candidates for three, four-year terms are incumbents Jeff Goings and Ron Quimby, former Trustee Edward Wethington and newcomers Neeley Erickson and James Jason Vodnansky.
Incumbent Timberlane Village Board members Donna Leone and Laura Herter are the only two candidates for a pair of four-year openings.
There is no contest in the Belvidere Park District where there are two candidates, Eric Dahl and Sam An, for two upcoming vacancies.
Belvidere Community Unit School District 100 will have two contests, with seven candidates for three, four-year terms.
Only one may be elected from Belvidere Township 44N Range 3E. Candidates are the current board President , Michael Rathbun, and newcomers Fred Marks and Allison Reid-Niemiec. Two may be elected from the rest of the townships. Those candidates are Holly Houk, Lynnette Danzl-Tauer, Kelly Galluzzo and Heather Sell-Wick.
There will be at least two new members of the North Boone Community Unit School District 200 Board of Education after Tuesday's election. Incumbents Denise Balsley and Amy Morse have not chosen to run again.
Candidates are incumbent Collin Crull, former District 200 transportation director Ed Mulholland, Mary Maxey, Richard Hutchinson and Joseph Haverly.