Hanz Brew Fest makes its debut at Settlers Park in Rockton
By Jean Seegers
Reporter
ROCKTON – Thirty breweries offed a taste of nearly 100 craft beers during the first annual Hanz Brew Fest held at Settlers Park in Rockton, July 11.
Beer enthusiasts lined up for samples and enjoyed food from local vendors while listening to live music by Olivia Dvorak and the Flat Car Riders, and "Gary."
Non- beer drinkers who acted as designated drivers received discounted tickets for the event.
Brian and Brett Hansmeier and Ryan Asta, owner of Rookies Pub and Grill, wanted to sponsor a fundraiser in memory of the Hanzmeier's brother,
Todd who was found dead on June 30, 2014, at a Rockford call center. The proceeds would be used to endow a scholarship each year to a Hononegah High School senior.
Dozens of family members and friends volunteered to make the first Hanz Brew Fest a success. "We are hoping Brew Fest will become an annual event," Brian said.
Hanz Brew Fest was also sponsored by Legacy Construction, Rookies Pub and Grill, Ry Com Creative Corp, and MP Heating and Cooling.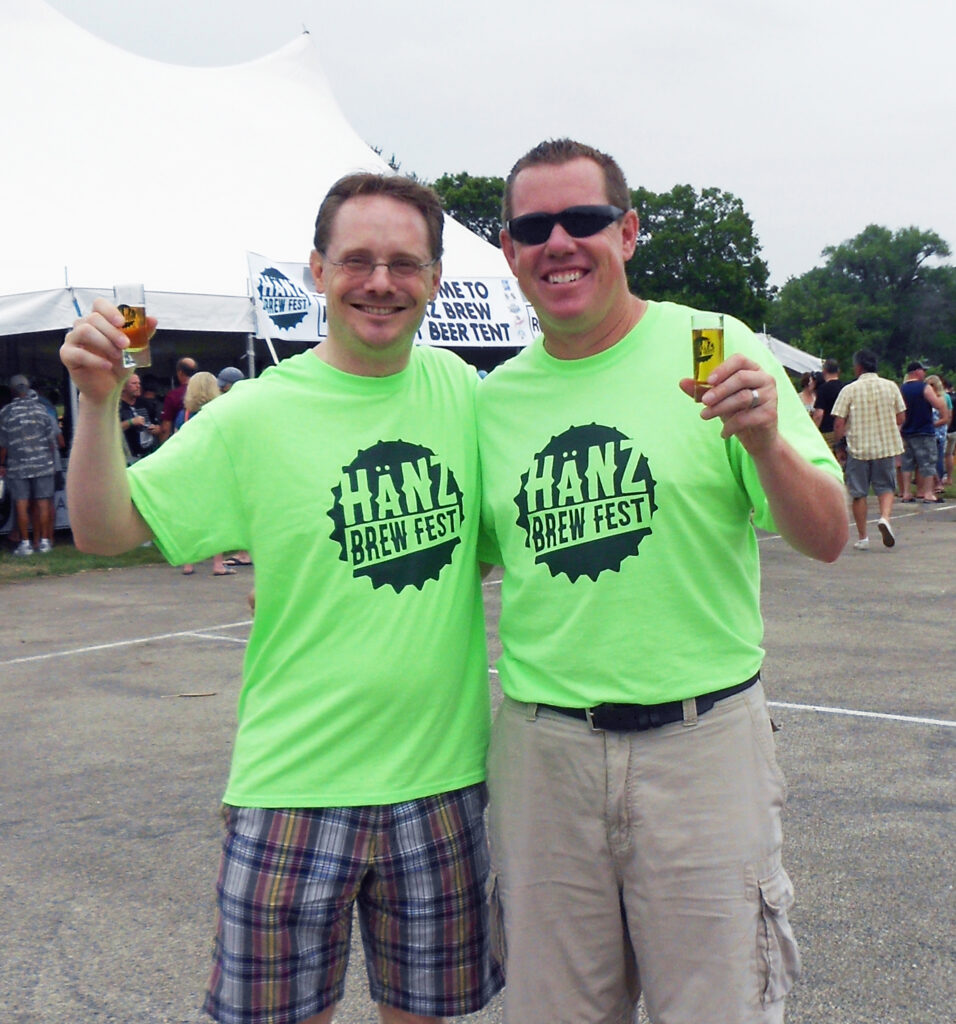 Jean Seegers photos
Brett and Brian Hansmeier are brothers of Todd Hansmeier who was found dead at a call center in Rockford, June 30, 2014. The brothers decided to start a HHS scholarship fund in memory of their brother. They are hoping to make Hanz Brew Fest an annual event.