William Grady Pool hosts Paws at the Pool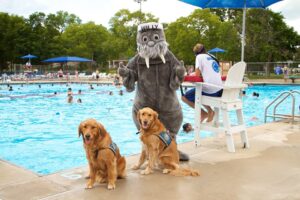 BELVIDERE – On Sunday, July 26, William Grady Pool, located at 916 W. Lincoln Ave. in Belvidere, will host Paws at the Pool.
Paws at the Pool will occur from 11 a.m. to 12:30 p.m. This event will allow pool goers a chance to meet comfort dogs Kye and Bekah, along with some of their comfort dog friends.
This event is free and open to the community.