North Boone hires new superintendent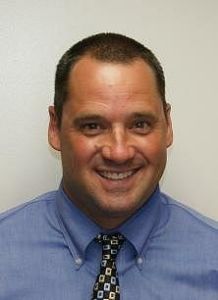 POPLAR GROVE – North Boone School District hired Dr. Michael J. Greenlee as the new superintendent as its special board meeting held on Monday, Aug. 17.  Dr. Greenlee will take over on Sept. 1 for Interim Superintendent Ted Rehl.
The school board is excited to welcome Dr. Greenlee back to the district where he served as principal for 10 years from 2001 to 2011. Dr. Greenlee has an impressive resume which also includes superintendent of Rockton School District and his most recent position as Assistant Superintendent of the Belvidere School District.
"North Boone is a tight-knit community committed to excellence," Greenlee said. "I look forward to working with the Board of Education, students, staff, and residents and am anxious to begin my tenure as Superintendent."
Dr. Greenlee is a native of Rockford where he lives with his wife of 22 years, Shelly, and three daughters. Megan begins her freshman year at Iowa State University. Britlyn is a sophomore in high school, and Jaden begins her 7th grade year in middle school.
Please join us in welcoming Dr. Greenlee to the district.
North Boone Community Unit District 200 serves approximately 1700 students in preschool through high school in the Villages of Caledonia, Capron, and Poplar Grove as well as the northern tier of unincorporated Boone County.
For more information, you can follow North Boone on Twitter at www.twitter.com/NBCUSD200.