Obituary-Jeanette Frint, 82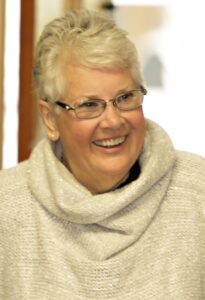 HOLMES BEACH, Fla – Jeanette Frint, 82 of Holmes Beach, Fla., died Aug. 23. A memorial service will be held on Saturday, Sept. 12 at 11 a.m. at Bible Baptist Church located at 2113 Morgan Johnson Road (57th Street East) in Bradenton, Fla.
Jeanette was born in Boone County, Ill., on May 30, 1933 where she lived a majority of her life until 1990, when she moved to Bradenton.
She owned and operated the Smak Drive In with her husband Jack for nearly 20 years. She worked in bookkeeping and office management throughout her working career with most recently being the Office Manager at Casa del Mar on Longboat Key for the last 15 years.
Jeanette was an avid card player and loved reading, swimming, and spending time with her family. She fell in love with dancing at the Bradenton Dance Center. She was a member of the Bible Baptist Church and former member of the Roser Memorial Church where she was a deacon.
She is predeceased by her husband Jack, her parents Ivan and Flora Shawvan, and her sisters Marion Draper and Audrey Smith.
Her survivors include her sister Carol Shawvan-Heinze of Plant City, Fla., her son Jefferey (Belinda) Frint, daughter Julia (Brian) Schultz, her sisters June (Horace) Gilley, Yvonne (Gordon) Shook, brother Ivan (Bonnie) Shawvan, 8 grandchildren, 14 great-grand children, and numerous nieces and nephews, and her very best friend DM Williams.
Memorials may be made to Manatee County Public Library System or the American Lung Association in lieu of flowers.
Online condolences may be made at www.brownandsonsfuneral.com.