Ova Clarice Albrecht, 78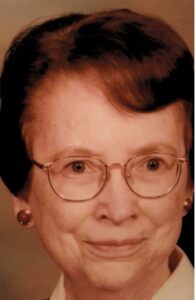 Ova Clarice Albrecht, 78, passed away Wednesday, Aug. 19 in Fort Wayne, Ind.
Born in Elijah, Mo, Ova worked as a medical secretary with VA Northern Indiana Health Care for many years. She was a member of Blackhawk Ministries, and will be remembered as a dedicated wife and loving mother.
Growing up Ova also helped care for her siblings, while both of her parents worked outside the home. Surviving are her husband, Harry Albrecht of Fort Wayne; sons, Kirk (Susanne) Albrecht; and Craig (Jennifer) Albrecht both of Fort Wayne; 4 grandchildren; brother, Keith (Pam) Dean of McHenry, Ill.; and her sister, Betty Johnson of Belvedere, Ill.
Ova was preceded in death by her father, John Dean; mother, Ermal Dean; and brothers, Jimmie Dean; and Rayburn Dean.
Service was at 10:30 a.m. on Saturday, Aug. 22 at D.O. McComb & Sons Maplewood Park Funeral Home, 4017 Maplecrest Road with calling one hour prior.
Calling was also done on Friday, Aug. 21 from 5 p.m. to 7 p.m. at the funeral home. The burial was planned for Riverview Cemetery.
Memorials may be made to the American Arthritis Foundation. To sign the online guest book, go to www.domccombandsons.com.