South Beloit corn boil allows future opportunities for Fireman's Association
By Marianne Mueller
Reporter
SOUTH BELOIT – Perfect weather allowed for a full day of family fun at the annual Corn Boil at South Beloit City Park on Saturday, Aug. 22.
Young visitors could ride a mechanical bull, jump in bounce houses, play bag toss games, or have their faces painted.
Adults took chances on winning at a gun raffle or a quarter bucket raffle.
A regional fire safety house offered the perfect spot to educate the public on fire safety and what to do in case a fire breaks out. The fire department also had the "Pink Heals, Patty" fire truck on display as a few of the fire fighters donned pink shirts in support.
Competitors aimed high and long as they competed in the Bryden Motors "Hole in One" challenge. Each participant drove golf balls toward a hole in the water. The prize was a brand new car. Proceeds from this venture will be donated to the Boys and Girls Club of South Beloit.
Musical entertainment was provided by the bands Over the Limit, Shifty Shafer, South Bound, Red Ball Jet, Amperage, and Soul 2 Soul.
No event would be complete without a variety of food provided by St. Paul's Episcopal Church, Italian Ice, Mama Lou's Shrimp Smokehouse and of course the main highlight of the day, sweet corn.
St. Vincent DePaul was on hand to promote their "Autumn Fest event."
Organized by the Fireman's Association, this year marked the third year for this event.
"All money raised will be used to build a future training facility to be built several years down the road," Engineer/Paramedic Bob Schultz said.
"The new building will be used for fire simulation training, auto extrication, trench rescue and for other educational needs and will be shared with other local fire departments.
"We have had a nice steady flow of people. Everybody is having a good, family friendly time."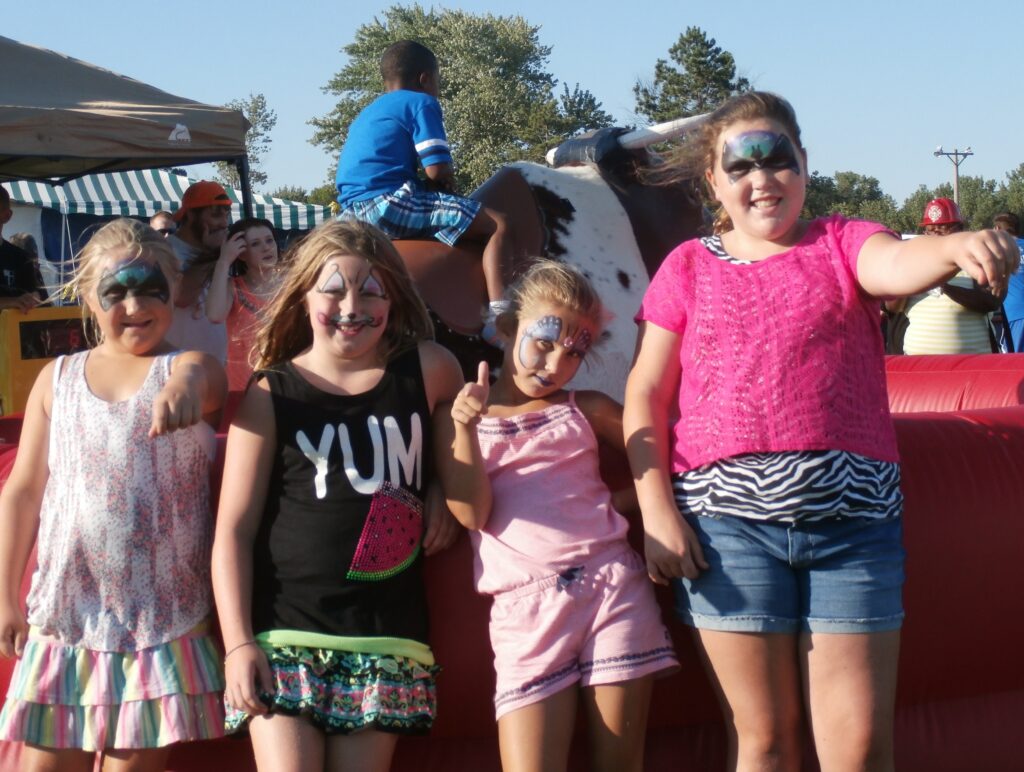 Marianne Mueller photos
Maddie Davenport, Cassidy Davenport, Lily Mannino and Payton Smith took in a full day of fun at the South Beloit Corn Boil last weekend.