Dylan Zweep graduates from military training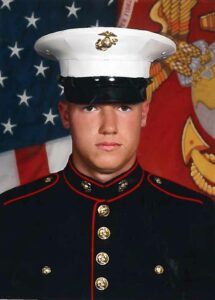 WINNEBAGO – Private Dylan G. Zweep graduated from MCRD (Marine Core Recruit Depot) San Diego, CA on Aug. 14, 2015. Dylan was in Platoon 2173, Hotel Company, 2nd Battalion. In September 2015 Private Zweep graduated from Marine Combat Training at Camp Pendleton in San Diego CA.
Dylan is currently receiving training in Pensacola Florida and will be then sent to SERE Training (Survival, Evasion, Resistance, Escape). Dylan's MOS (Military Occupational Specialty) is Air Crew, which is a five year commitment. Dylan is a 2013 graduate of Winnebago High School.