Rockton Fire investigating fire in rural Rockton that killed man, severely injured woman
ROCKTON – The Rockton Fire Department received the call at 9:42 a.m. on Sunday, Oct. 11. When the firefighters arrived on scene at 3710 Moffett Road, they found a two-story home fully involved with fire with a partial collapse.
They then learned of a female occupant with severe burns over 90 percent of her body. She was quickly placed in the ambulance and transported to the hospital.
She was then transported by helicopter to UW Madison. The fire was so intense, there was no possible way firefighters could make entry to search for the male occupant.
It took over 30 minutes to contain the fire. Several area fire departments were called in for manpower and water. There are no fire hydrants in that area so firefighting water had to be brought in by water tankers.
Recovery efforts were then started and went well into the night. Fire crews remained on scene through out the night until the search resumed at 8 a.m.
At 9:15, fire crews located a body, and the Winnebago County Coroner's office was contacted. It is believed that a stove that was installed the day prior to the fire is the cause. The names of the victims have not yet been released.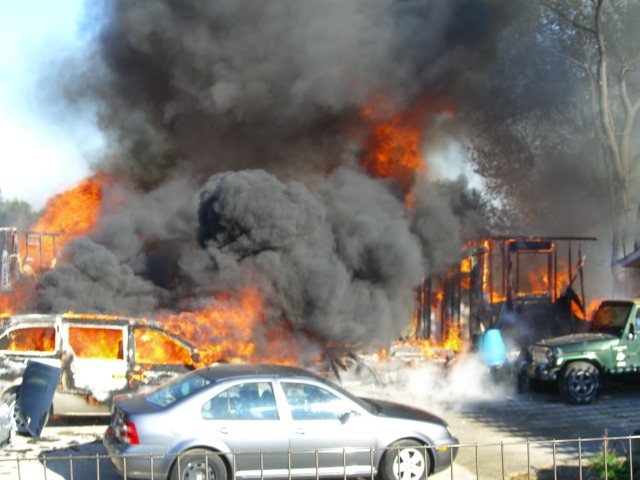 Photo courtesy of Rockton Fire Dept.
A raging fire Sunday morning in rural Rockton, 3710 Moffett Road, severely burned a woman and killed a male victim believed to be her husband. Names of the victims have not been released, pending confirmation of his identity.