Tom, Janet Lacke celebrate 50 years of marriage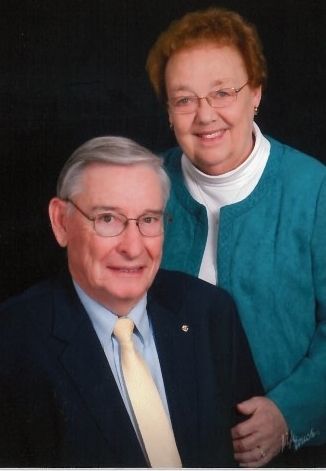 BELVIDERE – Tom and Janet (Weinen) Lacke are celebrating their 50th wedding anniversary on Friday, Oct. 9.
Tom is a retired quality engineer from Chrysler and Janet is a retired homemaker.
The two were married on Oct. 9, 1965 at St. Michael's Catholic Church in Galena, Ill.
After 50 years, they are still going strong. Tom and Janet even took a trip to Alaska over the summer to commemorate their golden anniversary.
The two will continue to honor their vows this fall with a private family celebration. This milestone could not be complete without the love and support of their family.
Tom and Janet have five wonderful children who are all happily married including: Jackie (Jeff) Froelich, Dwight, Ill.; Sue (Trevor) Towns, Windber, Pa.; Debbie (Scott) Yunk, Poplar Grove, Ill.; Jill (Greg) Johannes, Springfield, Ill.; and Kevin (Nicole) Lacke, Gilberts, Ill.
The couple also has 13 grandchildren which include: Amy and Andy Froelich; Austin and Owen Towns; Skyler, Mason, and Connor Yunk; Colin, Lauren, and Jack Johannes; and Luke, Tyler, and Alyssa Lacke.