Auburn heat burns Belvidere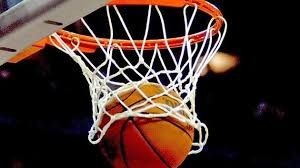 By Bob Kopp
BDR Sports Correspondent
BELVIDERE – On an uncommonly warm Advent Season night in Boone County, Auburn rode into Belvidere feeling hot after a hiccup to remind the NIC-10 that it is the defending champion.
The hiccup occurred when the Knights dropped their opener to Boylan 80-63.
While Auburn and the Titans are expected to battle Hononegah for supremacy this time around, both have mastered the art of bolstering their rosters.
As expected for a private school that does not have to play by the same eligibility rules as their public counterparts, Boylan is stacked with talent and area coaches have predicted the probability of their undefeated play prior to the post-season.
Auburn has developed a knack for filling its roster with transfers; and this year is no exception with the additions of studs senior Daveion Dixon (East), junior Cage Lawhorn (Pecatonica), and sophomore Justin Robinson (Guilford).  With the return of steady to spectacular senior Juwane Parchman (who will play football for Illinois in the fall) after a year off the court, watch for the Knights to challenge the Titans when the rubber hits the road.
No sour grapes; just the truth.
Hot about the hiccup, the Knights grew hotter as the game progressed to a convincing 71-46 win over the hosts.
Led by senior Trayvon Tyler, who scored 11 of his game-leading 20 points in the 4th quarter to seal the deal, Parchman added 10 along with emerging superstar freshman Terry Ford's 10 and transfer senior Dixon's nine.
Behind a tough defense led by seniors Deante Barnes, Eric Munoz, Matt Kopp, and juniors Xavier Dent and Austin Revolinski, the Bucs kept it close in the 1st quarter (9-6) and at half (30-18) before the devastating third period put the Knights off the radar (47-29).
Revolinski was rugged all over the court as usual and – apart from junior Joey Hernandez hitting one of two from the line for the only scoring in the quarter for the Bucs – scored 10 of his team-leading 14 points in the third.
Barnes, showing spurts of his multi-faceted talent attracting attention from the next level, contributed 11 while junior "Highlight Film" Nate Horton chipped in for 11 followed by rebound machine Dent (four) and juniors Jacob Rodriguez (two), Will Morris (two) and Austin Brockmann (two).