Belvidere girls' basketball team makes come back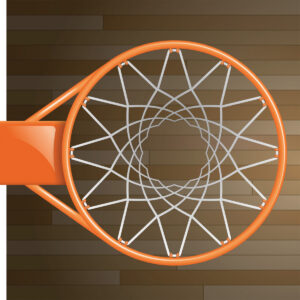 By Kathryn Menue
Editor
BELVIDERE – As the basketball season starts to wind down ending the winter sports season and bringing with it the warmer weather to welcome the spring sports, the Belvidere High School girls' varsity basketball team worked hard to achieve a win over Rockford East High School.
The Lady Bucs have faced a tough season suffering several losses at home. However, on Friday, Feb. 5, the Lady Bucs found victory at home once again defeating the Erabs by a slip three point margin. The Belvidere girls won 59-56.
In the tight game, East had impressive players giving it their all to try and overcome the Lady Bucs. East's Mayes scored 11 points and so did her teammate Cross. Hecox wasn't far behind with an additional 10 points of her own. The three accounted for a whopping 31 points out of 56 for their team.
Even with those high scores, Belvidere was able to squeeze through with a victory. Much of that is due to top performances from BHS players.
Neve Yerk scored 24 points, had 13 rebounds, and three blocks.
Becky Bartell accounted for another 14 points for her team. Not too far off of her scores was Bryanna Williams, who added another 8 points to the Lady Bucs total. She also stuck her neck out there to make sure her team got 12 rebounds off of the Erabs.
Liv Busch, of BHS, scored another six points for the Lady Bucs with 11 rebounds under her belt.
All together, these four ladies summed up 52 out of their 59 points.
Yerk, Williams, and Busch proved to be the rebounding queens with their combined total of 36 rebounds throughout the game.
If the Lady Bucs continue to produce game play like this in the future, more wins are definitely in store for BHS.