Lady Bucs face another win, another loss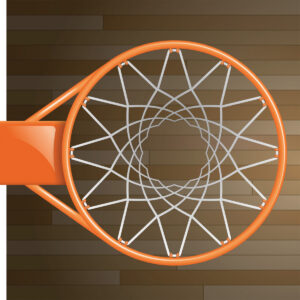 By Kathryn Menue
Editor
BELVIDERE – The Belvidere High School girls' basketball team has had a trying season with wins and losses abound. Several of the losses occurred right at home to the dismay of Buc fans.
However, the Lady Bucs have remained strong and not given up as the season is nearing an end. With the end of the season in sight, the Belvidere girls hosted teams at BHS for the Belvidere Regionals.
The Regionals kicked-off on Monday, Feb. 15 with the Lady Bucs coming out strong with a win against Marengo High School.
In the Monday evening game, Belvidere won with a comfortable lead of 47-38 against the Marengo Indians.
Neve Yerk, of Belvidere, led the Lady Bucs with 25 points, six rebounds, four steals, and three blocks. Her teammate, Bryanna Williams aided the team with 11 rebounds of her own.
The tense game had some relief toward the end with Belvidere only allowing Marengo to score once in the final period of the game. By holding Marengo from the basket, the Lady Bucs were able to comeback from being six points behind to win the game.
This final period came with much dismay to the Marengo girls, especially the top players. Marengo's Aubry scored 13 points for her team, Proberts scored another nine and Randorf scored another eight.
The victory did not last long for the Lady Bucs though.
On Tuesday night, Feb. 16, Belvidere High School faced a tough loss against the strong Boylan Catholic High School. Boylan won 53-25.
Although Boylan won by a great margin, the Belvidere girls still gave a valiant effort with Neve Yerk, yet again, leading the team with 10 points, 10 rebounds, and seven blocks.
Despite the loss, head coach Eric Samuelson had no hard feelings toward the Boylan team.
"Boylan played a great, classy game," Samuelson said.
Samuelson continued complimenting the team stating that "Shiro was a great floor general for them."
The great teamwork definitely showed on the court with Boylan being led by Dodi Fehrle who scored 13 points for Saints.
Teammates Hendricks, Welsh, and Hanserid aided the team as well with each of these players scoring eight points.
Even though the Lady Bucs have faced yet another loss this season, there are still more games to play with more chances to win.