Leatha Ann Griffis, 92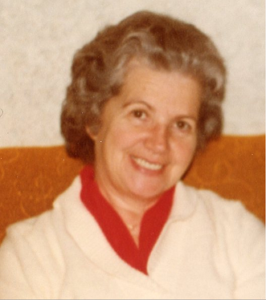 ROCKFORD – Leatha Ann Griffis, 92, passed away peacefully in her home in Rockford, on Monday, Feb. 8.
She was born Sept. 15, 1923 in Belvidere, daughter of the late Crawford and Leota (nee Miller) Short.
On Oct. 10, 1945, she married Wendell E. Griffis, son of Owen and Thelma Griffis of Caledonia.
Leatha was a graduate of Belvidere High School, attended Northern Illinois State College in DeKalb and taught in rural schools of Boone County before raising her family.
Along the way, she went back to school and earned her real estate broker's license; she loved putting families and homes together.
Leatha also attended Rock Valley College, Rockford, graduating from the nursing program with an RN degree. She enjoyed the busy practice at the Belvidere Clinic and also the hospital pace at Highland Hospital in Belvidere. Nurturing and caring for others was her nature, her first impulse, always.
In retirement, Leatha was an extraordinary grandmother and great-grandmother; an avid gardener and birder. She was always outside in her beautiful yard; planting, weeding and feeding.
Leatha is survived by her children, Pennee L. Brotsche Griffis of Aurora, Katherine (John) Jurczak of Huntington Beach, Calif., Wendy (Joe Maltry) Simmons of Rockford; her brothers, Lee (Phyllis) Short, William Crawford (Sherron) Short of Bloomington, Ill.; sister, Betty (Delbert) Briggs of Belvidere; five grandchildren, Ted, Derek, Rhonda, Brian, and Michael; 13 great-grandchildren; son-in-law, Ron Simmons; several nieces and nephews, many special neighbors, friends, and her beloved dog, Weezie.
Leatha is preceded in death by her parents, Crawford and Leota; her husband, Wendell; her son, Kenneth and grandson, Keith A. Griffis.
The family wished to extend their gratitude to the OSF Hospice and Palliative Care Center for their exceptional and loving support in her final days.
A private celebration of life service and burial will be held at Belvidere Cemetery.
Memorial contributions in her name may be made to OSF Hospice, 5501 E. State St., Rockford, Ill., 61108.