Race for six Boone County Board seats will begin Tuesday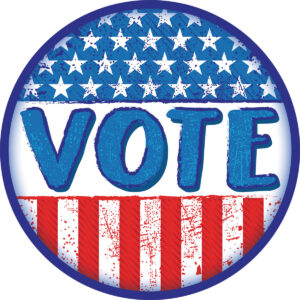 By Bob Balgemann
Reporter
BOONE COUNTY – The presidential preference primary election is Tuesday when the remaining candidates, all vying to lead the United States for another four years, will continue their battle for delegates.
There's also an important election going on locally, as competition for six seats on the Boone County board takes its first step.
Here are the candidates for the Republican nominations in the three county board districts:
District I
Longtime board member and current board Chairman, Bob Walberg, has decided not to seek re-election. The field includes incumbent Denny Ellingson, former board member Marshall Newhouse and newcomer W. Fred Genrich.
Voters will select two of those men to continue on to the Nov. 8 general election. There are currently no Democrats in contention, but the party could slate someone in the coming weeks, and Independent candidates also will have an opportunity to file.
District II
There are also three candidates in this race with voters being asked to select two of them. They are incumbent Cathy Ward, Cory Lind, appointed in January to complete the term of Paul Larson, who resigned in November 2015, and Dr. Bernard O'Malley, a member of the Boone County Board of Health.
No Democrat currently is in this race, either.
District III
This is the busiest district with four Republican candidates, only two of whom will move on to November.
Among them is another familiar name, Marion Thornberry, who's hoping to return to the board. He served two years on the first board selected after the 2010 census, but lost his bid for re-election in 2014.
Other candidates are Carl Larson, Matthew Ragano and Martin Vanderweit.
There is a Democrat in this competition, incumbent Craig Schultz, who is concluding his first four-year term. The only Democrat on the board, he was the top vote getter in the 2012 general election.
He will automatically advance to the general election and oppose the two Republicans selected Tuesday for the two District III vacancies.
Incumbent board member Kenny Freeman is not running for re-election.
Other categories
The Republican primary for Boone County state's attorney has Michelle Courier, a two-term incumbent, being opposed by Tricia Smith, a local practicing attorney who is a former county board member.
Current Circuit Clerk Linda Anderson, appointed last year to replace Clerk Nora Ohlsen, who resigned, is being opposed by Todd Shattuck for the GOP nomination.
Incumbent Coroner Rebecca Wigget is unopposed for the Republican nomination as is the case with incumbent state Sen. Dave Syverson, with more than 20 years in the Illinois Senate, in District 35; incumbent state representatives Joe Sosnowski, 69th District, and Bob Pritchard, 70th District; and U.S. Rep. Adam Kinzinger in the 17th Congressional District.
There is one Democrat in that group of races, Angelique Bodine, who eventually will meet Sosnowski for a two-year term in State House District 69.
A number of precinct committeeman seats are up with the vast majority having just one candidate, or no candidate at all.
There is one race for the Republican Party nomination. That is in Belvidere Precinct 13 where two former county board members, Chris Bernier and Marion Thornberry, are opposing one another.
This is the year when delegates and alternate delegates are elected to represent the county at upcoming Democratic and Republican nominating conventions.
There are 30 candidates for delegate, of which three will be selected by voters. Twenty-five men and women are hoping to become alternate delegates, with voters only able to choose three.
Twelve Democrats are vying for five delegate spots, with no alternate delegate positions on the ballot.