Rockford Art Museum features Belvidere North artists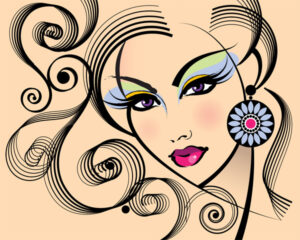 ROCKFORD – Rockford Art Museum (RAM) opens its 75th Young Artist Show: High School Division with a free, public opening and awards ceremony from 1 p.m. to 3 p.m. on Sunday, March 6.
The exhibit remains on view through April 3 at RAM, located at 711 N. Main St. in Rockford.
Teachers at 19 schools within 50 miles of Rockford Art Museum submitted nearly 1,100 pieces for consideration by this year's jurors, who chose 137 pieces representing 109 students from 17 area schools. On view are paintings, prints, drawings, sculptures, photography, digital and mixed media and more. Jurors Michael Barnes and Jason Judd did not know the artist's name, grade level, or school affiliation when selections were made for inclusion in the exhibition and for awards.
Barnes is professor of art and head of printmaking at Northern Illinois University in DeKalb; Judd is curator at University Galleries at Illinois State University in Normal.
Awards will be announced at 2 p.m. during the March 6 opening.
Students and teachers of any grade at any school receive free admission to the museum throughout the entire 75th Young Artist Show, which includes the subsequent Youth Division (April 10 through May 8).
From Belvidere, Belvidere North High School students include sophomore Robert Avila and junior Jasmine Hernandez. The teachers from Belvidere North involved in the competition include Troy Yunk and Edith Obenchain.
About Rockford Art Museum
Rockford Art Museum is a non-profit organization that has been enriching the quality of life for people of all ages through art collection, exhibition and education since 1913.
Regular admission is $7 for adults, $3 for students/seniors, with free admission for RAM members and children younger than age 12.
Regular hours of operation are 10 a.m. to 5 p.m., seven days a week.
For more information call (815) 968-2787 or go to http://rockfordartmuseum.org.