Belvidere Park District takes pride in new Splash Pad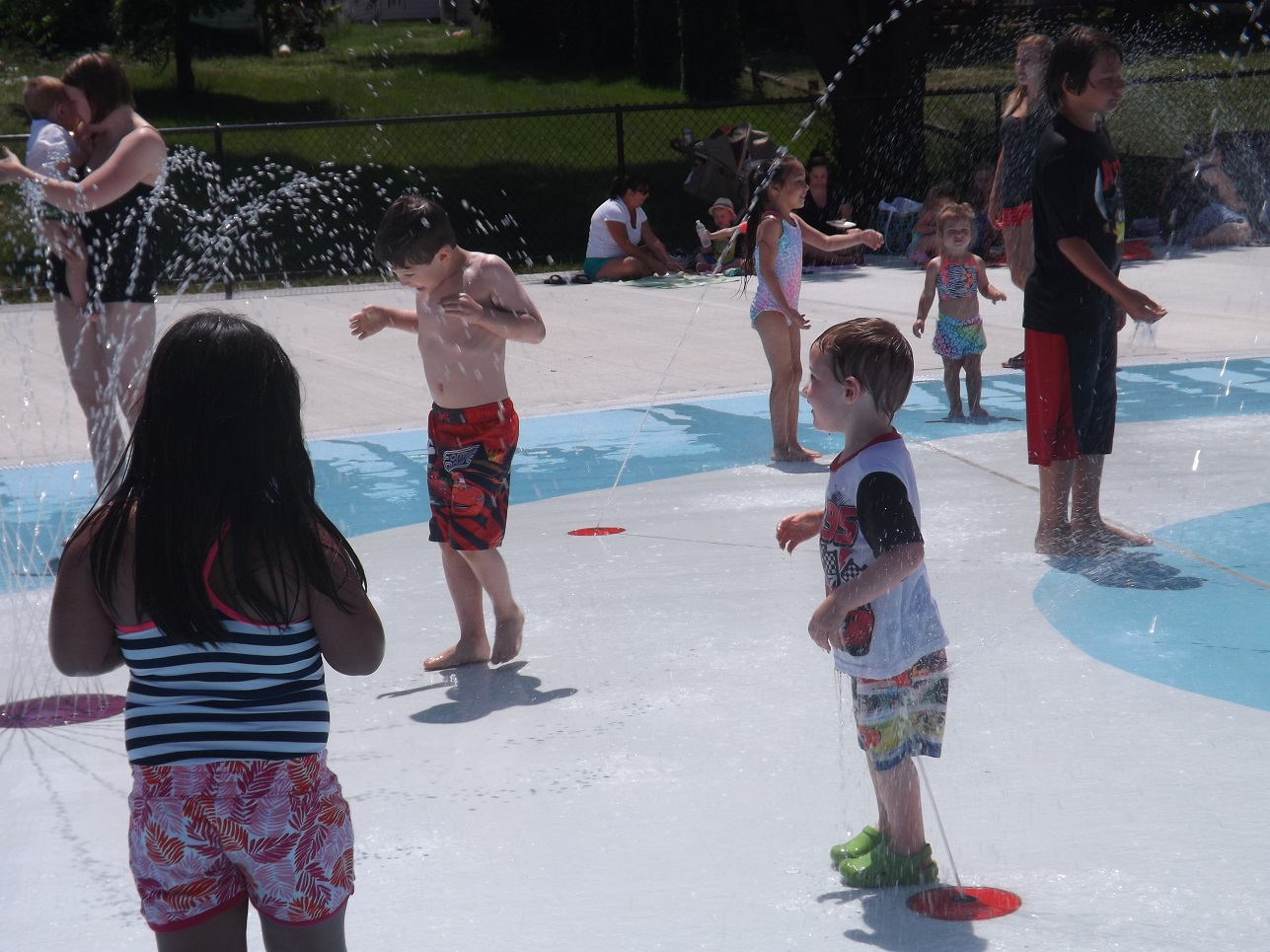 By Kathryn Menue
Editor
BELVIDERE – On Friday, June 3, the Belvidere Park District proudly unveiled their new addition to Doty Park: the splash pad.
The splash pad is a free, water play area for children and their parents to enjoy and escape the summer heat.
"It's brand new this year," Belvidere Park District Athletic Specialist Keegan Morgan said. "You can come play all day for free."
The Splash Pad will be open daily from 11 a.m. to 8 p.m. during the summer.
This water play area is a great step forward for the Belvidere Park District.
"We thought the community needed it," Belvidere Park District Marketing Manager Gabriel Castillo said. "A lot of park districts have been moving forward with splash pads."
The splash pad initiatives are spreading through park districts across the country to help give families a cool, safe, and free outlet that is also "low maintenance" for the park districts.
According to Castillo, other park districts were a big help in the process, since Belvidere looked at other park's plans to see what they could create for a splash pad in Belvidere.
Castillo said the splash pad idea came about four years ago, and the park district really started going ahead with the plans about three and a half years ago.
Now, the splash pad is a reality for families to enjoy all summer long.
"It is very cool. My five and a half year old is having the best time of his life," Stacey Koch said. "He came up to me and said 'this is my best day ever.'"
Koch's son visited the splash pad with two friends from his taekwondo class. Koch said that the kids ran off to play in the water and that she'd "barely seen their faces since."
Koch is not the only ecstatic mom.
Heather Velazquez was another mother present at the opening day event.
"It's a great addition to the Belvidere community," Velazquez said. "The kids are having a blast and we look forward to having more summer days here."
Attendants of the event were not only treated to a cool, summer haven, but to lunch as well. The Belvidere Park District provided sandwiches, chips, and cookies for everyone.
While families played in the water, they could listen to their favorite tunes being streamed through the speakers.
The park district designed this all so families could have fun in Doty park all year round. Castillo said they have the ice arena for the winter and now the Splash Pad for the summer.
The Belvidere Park District won't stop there in providing recreational opportunities for families. Castillo said they hope to add additional parking and to continue upgrading the ice facility.