Rockford man sentenced on drug charges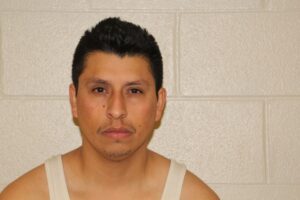 BOONE COUNTY – Boone County State's Attorney Michelle Courier announced on Wednesday, May 25 that Alfredo Aguilera-Ortiz, 36, of Rockford, was sentenced to serve 12 years in the Illinois Department of Corrections on the charge of Unlawful Possession with Intent to Deliver a Controlled Substance.
On or about Dec. 17, 2014, Aguilera-Ortiz arranged to sell to a confidential informant at the Belvidere Walmart parking lot.
Following his arrest, a search of Aguilera-Ortiz's person and vehicle was conducted and approximately 111 grams of a substance containing cocaine was found.
Aguilera-Ortiz admitted he intended to sell the cocaine.