Roscoe remembers those who served at Memorial Day Parade, Program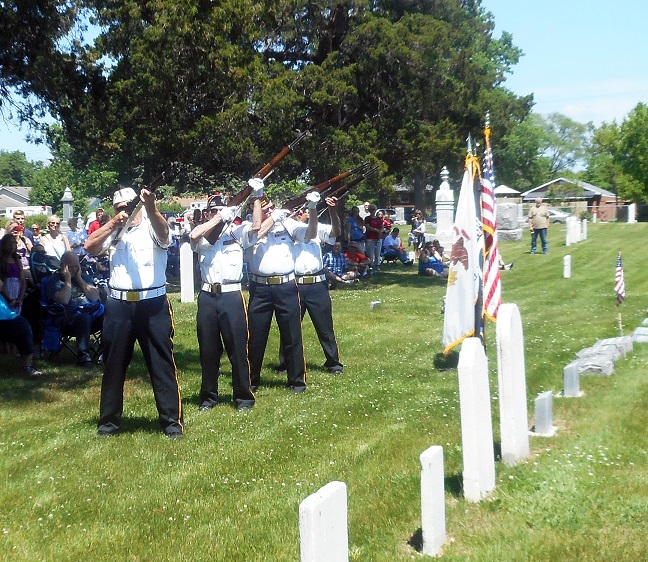 By Jean Seegers
Reporter
ROSCOE – Main Street and Broad Street in Roscoe were lined with children and adults for the annual Memorial Day Parade, Monday, May 30. Boy Scout and Girl Scout troops were among local groups marching in the parade.
Flags of every size waved in remembrance of those who have served, and those currently serving in the United States military.
The parade began on Main Street and ended at Roscoe Cemetery where Roscoe VFW Post 2955 presented a patriotic program. The Roscoe Middle School played "God Bless America" and "This is My Country."
Representatives from the VFW read the names of Roscoe military personnel who served in all wars. Flower wreaths were placed on the Veterans Memorial.
The program ended with a final salute by the VFW Color Guard.