Holcomb State Bank announces Perry W. Byers as Bank President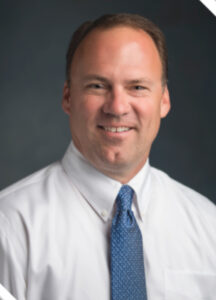 Holcomb State Bank's Board of Directors and CEO Richard J. Harms are pleased to announce the appointment of Perry W. Byers as President of Holcomb State Bank. Perry will be responsible for leading his team of bankers and providing exemplary service to bank customers, overseeing the bank's operations and will continue building loan and deposit relationships with business and personal customers.
Perry has over twenty-five years of banking and management experience including the past two years as a Director of Holcomb State Bank and eight years of experience as a small business owner.
"We are very pleased to have Perry join our banking team." said Dick Harms, CEO. "He not only brings his years of leadership, management and banking experience, he also brings enthusiasm and commitment to deliver exceptional service. He will be a great asset to Holcomb State Bank."
Perry will primarily work at of the Rochelle location. Holcomb State Bank has four locations Creston, Holcomb, New Milford, and Rochelle.
Stop by and meet Perry.