Lawmaker: Citizen pressure needed to change redistricting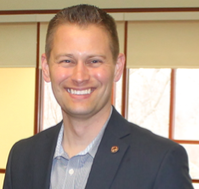 By Bob Balgemann
REPORTER
A referendum geared to taking some of the politics out of redistricting won't be on the Nov. 8 general election ballot.
The state Supreme Court on Aug. 25, in a 4-3 vote along party lines, kept the referendum off the Nov. 8 general election ballot. That despite petitions signed by 570,000 registered Illinois voters who wanted to have future state and federal legislative lines drawn by other than the majority party.
"Given the narrow interpretation of the Illinois Constitution by the courts, the only apparent way to change redistricting is through legislative action," State Rep. Bob Pritchard, R-Sycamore, said. "That will take a lot more public pressure on legislators than they feel today."
Still, he was optimistic.
"With the current voter dissatisfaction with both established parties, perhaps a miracle will happen," he said.
State Rep. Joe Sosnowski, R-Rockford, said Aug. 25, will be remembered as the day when the voices of 570,000 Illinois voters were suppressed by a court system's partisan vote.
In his dissenting opinion, Justice Robert Thomas stated, "The Illinois Constitution is meant to prevent tyranny, not to enshrine it."
Sosnowski said the map-process is rigged.
"The political games are so entrenched in Illinois' history that it is difficult to pinpoint exactly where it became about advancing a party's initiative rather than the people's, but the rise of [House] Speaker [Michael] Madigan's influence in the mapmaking process after the 1980 census providing a starting point."
"We need this [redistricting] reform in all states, but Illinois especially highlights why the system is broken. Residents want balance, compromise, and good government," Sosnowski continued. "The counterweight, who fear political retribution from the Chicago machine, blindly ignored the will of the people and the common sense of the Illinois Constitution."
Pritchard said this was the second unsuccessful attempt in as many years to place a constitutional amendment before voters.
Efforts to revise the way district boundaries are drawn became intense after the 2010 revisions orchestrated in Illinois by the Democratic Party.
For example, state Senate District 35 lines were changed to pit two popular, incumbent senators against each other in the Republican primary election. Sen. Dave Syverson from Rockford, with more than 20 years in office, defeated Sen. Christine Johnson from Shabbona and ultimately was returned to office.
On the congressional side, in District 16, longtime U.S. Rep. Donald Manzullo and U.S. Rep. Adam Kinzinger opposed each other in the Republican primary with Kinzinger winning.
"There is a nation-wide push among states to create independent maps as a way to prevent gerrymandering," Pritchard said. "Even President Obama advocated for such a system before the Illinois General Assembly earlier this year."
Together, Pritchard and Sosnowski represent all of Boone County.
The Boone County Board at its Aug. 17 meeting voted 11-0 to support placing the redistricting referendum on the general election ballot.