Mildred Theresa Yerk, 95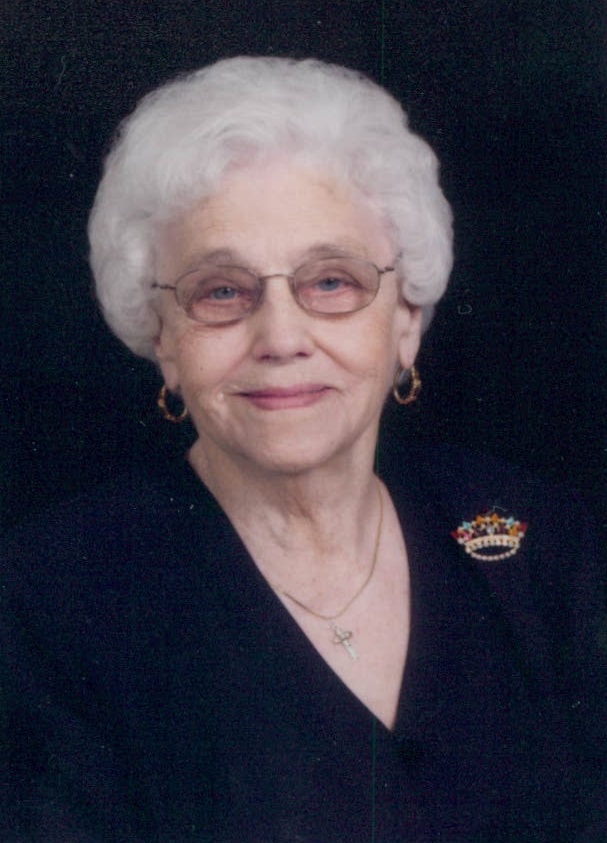 Mildred Theresa Yerk, 95, of Belvidere, passed away Saturday, Nov. 26, at Maple Crest Care Centre.
She was born Dec. 16, 1920 in Humphrey, Neb., the daughter of John and Elizabeth (Preister) Zimmerer. She married Lester Yerk Sept. 2, 1944 in Belvidere. She retired form Champion Packaging as an inspector.
She was a member of St. James Catholic Church in Belvidere, past president of St. James Altar and Rosary Society, The Local 1290, and St., Joseph Hospital Auxiliary. She was a member of Catholic Daughters of America, Auxiliary V.F.W. and American Legion.
She is survived by her son, Gary (Sheidan) Yerk; daughters, Cynthia (Bill) Whisenant, and Candice (Ted) Koelling; son-in-law, David Guffey Jr. 12 grandchildren; 23 great-grandchildren; brother, Eugene (Bertha) Zimmerer; sisters, Mary (Del) Seymour, and Peggy (Frank) Massara.
She is preceded in death by her parents; beloved husband, Lester Yerk; daughter, Cheryl Guffey; brothers, Herman, Elmer, Joseph, Paul, and Norbert; sisters, Clara Pfeifer, Martha Zimmerer, Verona Zimmerer, Dorothea Ackerman, and Mirella Goeken.
There will be a Memorial Mass Saturday, Dec. 3, at 10 a.m. at St. James Catholic Church in Belvidere. In lieu of flowers, a memorial fund has been established in the family's name. Condolences may be shared with the family at www.belviderefh.com.