Blackhawk Bank welcomes Georgia Ruggles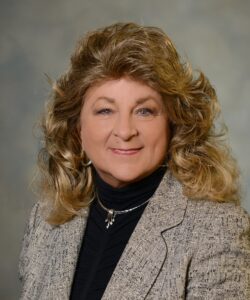 Georgia Ruggles has joined Blackhawk Bank as a personal banker serving clients from its Belvidere, Ill. office.
"We're extremely pleased to have another well-known, skilled banker on our team. Georgia possesses superior banking expertise acquired through 38 years of managing a local bank branch and being a personal banker. She helps clients by sharing trustworthy advice and putting the right banking products to work for them," Donna Schultz, Vice President/Regional Banking Center Manager, said.
"Georgia has worked with many local people and business owners, digging in to help solve the challenges they face on a daily basis."
Georgia Ruggles' office is located at 2141 N. State St. in Belvidere. Clients and friends can reach her by calling (815) 986-7167 or by emailing gruggles@blackhawkbank.com.
A native of Belvidere, Georgia is a 37-year board member and treasurer for the Boone County Crime Stoppers, and is a board member of Parkside Manor of Belvidere. She was previously a member of the Benevolent Society of the Aged.  Ruggles and her husband reside in Boone County.
About Blackhawk Bank
Blackhawk Bank has served individuals, families, and business owners since 1881. The bank operates seven full-service banking centers in Rockford, Belvidere, Machesney Park, and Roscoe, Ill., and in Beloit, Wis.
In addition, the bank operates a Mortgage and Commercial Loan Center in Janesville, Wis., and a Mortgage Processing Center in Rockford, Ill.
Complete information about Blackhawk Bank is located at: www.blackhawkbank.com.