Train Car Derailment at the Pines Road Crossing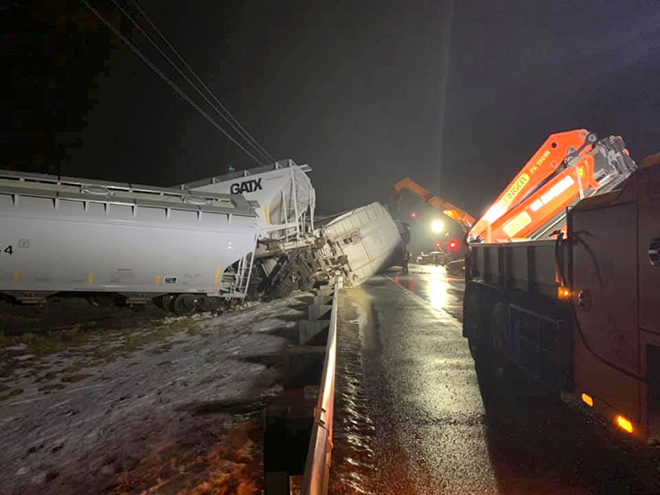 COURTESY PHOTO Tempo
Emergency crews on the scene at the train car derailment on Pine Road on Saturday, Feb. 23.
Train car derailment near Oregon
On Saturday, Feb. 23 at approximately 9:50 p.m. the Ogle County Sheriff's Office received a report of a train derailment at the Pines Road crossing just west of Devils Backbone. This railway is owned by Illinois Railway and operated by Omni Track. Ninety-nine empty rail cars (no locomotive) were being stored on the rail between Gale Road and Oregon Trail. For an unknown reason the rail cars began to move southeast towards Pines Road where the unaccompanied cars struck a derailing device causing 17 of the 99 empty rail cars to derail. During the derailment a car caused damage to a ComEd power pole. The cars came to rest on Pines Road and the north ditch.
Pines Road was closed all day Sunday.