J&J Tumbling and Trampoline athletes bring home 10 State Championship titles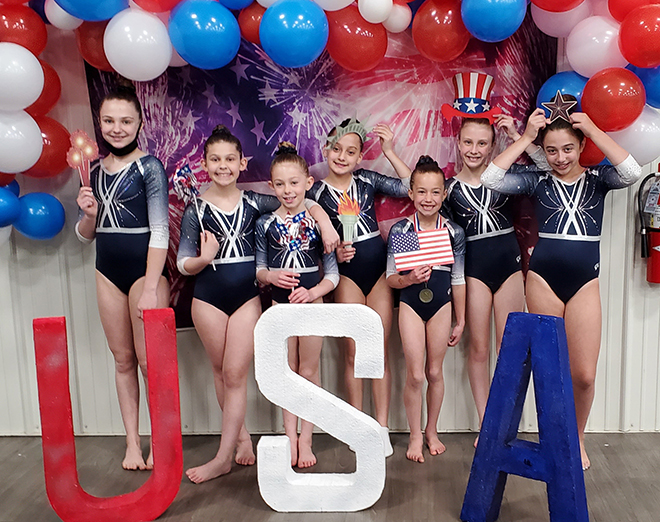 On Sunday, April 11, J&J Tumbling and Trampoline Team athletes competed in East Peoria at the USA Gymnastics Trampoline and Tumbling State Championships.
Nine athletes from J&J brought home a total of 10 State Champion titles in the events of Tumbling, Trampoline, and Double Mini Trampoline. J&J Athletes also received seven silver medals and three bronze at the event.
Athletes competed from clubs across Illinois and performed skills and routines at both developmental and elite levels. Scores are based on the degree of difficulty and quality of performance.
Many of J&J's athletes are new to the team in the past year and have quickly learned new skills and become strong competitors. While many of the younger athletes concluded their 2021 season with State championships, J&J's Amber Lee and Sarah Thompson will continue on with competitions in Birmingham, Ala., Marion, Ohio, and National Championships in St. Louis, Mo. 
For more information on J&J's competitive or recreational Tumbling, Trampoline and Double Mini program call 815-239-1558.