State Baseball Hall of Fame beckons Harlem's Doug Livingston
By Bob Balgemann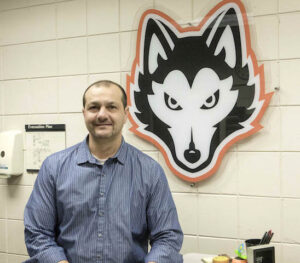 Reporter
Two years after retiring as the highly successful coach of baseball teams at Auburn and Harlem high schools, accolades continue to be afforded to Doug Livingston.
Last week he was one of six inducted into the Illinois High School Baseball Coaches Association (IHSBCA) Hall of Fame during a special ceremony at the Westin Hotel in Lombard.
Each year the executive board of the IHSBCA convenes in November to consider candidates for induction into that organization's Hall of Fame. In addition, the board recognizes individuals who have worked diligently to enhance the game of baseball in Illinois.
To be eligible for selection, a nominee must have served as a high school coach for at least 25 years, and must have been a head coach for at least 15 years.
Coach Livingston, who retired in 2016, started his career at his alma mater, Rockford Auburn. After two years at the freshman level, he became head coach and served in that position for the next four years. He moved over to Harlem, where he split the next four years at the junior varsity level and as assistant varsity coach. He then took over the program for 14 consecutive years.
In 2016 he retired as the winningest coach in Harlem history with 306 victories.
His Huskies won four NIC-10 championships, including one undefeated season and two with just one loss. In his last year his team finished with a school record 17-1.
Along the way his teams twice won a record 31 games and recorded 20-plus wins for nine consecutive seasons. They picked up three regional championships along with one sectional title.
In 2011, his team placed fifth in the IHSBCA summer tournament. Also during the summer he coached the Northern Illinois team for 10 years at the Plainfield Showcase.